(179 votes, average: 4.82 out of 5)

Loading ...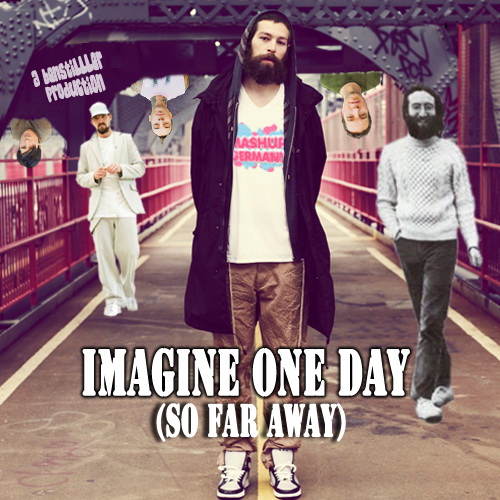 Since the release of Matisyahu's "One Day" I wanted to mix it in a Mashup. Unforunately I never got hand of an acapella or instrumental. So I got very excited when I got the Stems of the track a few weeks ago. I mixed them with John Lennon, Bob Marley, Blink 182 and the great german artist Gentleman. This production took me very long to finish, it was a lot of work. I hope you guys like it and it's worth it. There is also a Bonus Track in this Release. I used the instrumental of the latest track of the german artist Xavier Naidoo and combined it with Matisyahu Vocals. The result is a pretty intense Ballad. Take it or leave it

Mixing:
Matisyahu – One Day (Acapella)
Matisyahu feat. Akon – One Day (Instrumental)
John Lennon – Imagine (Acapella)
Blink 182 – All the Small Things (Acapella)
Bob Marley – No Woman, No Cry (Acapella)
Gentleman – Dem Gone (Live at Cologne)
Mashup-Germany – Imagine One Day (so far away) from MashupGermany on Vimeo.
18 Kommentare für "Mashup-Germany – Imagine One Day (so far away)"
Hinterlasse einen Kommentar