(147 votes, average: 4.67 out of 5)

Loading ...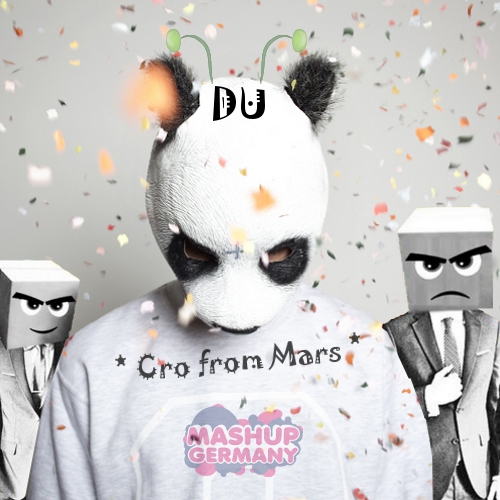 "Cro" is a german raop (rap + pop) artist and he is very succesful right now. I took his new single "Du" and combined it with the DJs from Mars. Thanks guys for the collab and to the rest of you: you better start learning German right now!
Mashup-Germany mixing:
Cro – Du
Andrew Spencer & The Vamprockerz – Zombie 2k10 (DJs from Mars Edit)
Please support the artists you like and buy their music.
Promotion only.
6 Kommentare für "Mashup-Germany – Du (Cro from Mars)"
Hinterlasse einen Kommentar