(71 votes, average: 4.03 out of 5)

Loading ...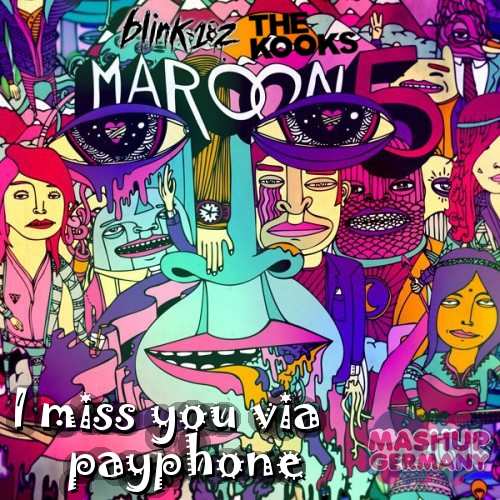 Just a very simplistic a+b+c mashup mixing the new Maroon 5 "Payphone" with Blink 182 "I miss you" to shorten the waiting time until the release of my new multi mashup "The day the music died".
Video and audio release soon.
Mashup-Germany mixing:
Blink 182 – I miss you
Maroon 5 feat. Wiz Khalifa – Payphone
The Kooks – Naive
Please support the artists you like and buy their music.
Promotion only.
Ein Kommentar für "Mashup-Germany – I miss you via payphone"
Hinterlasse einen Kommentar