9 May 2012
Mashup-Germany - Tik Tak Dub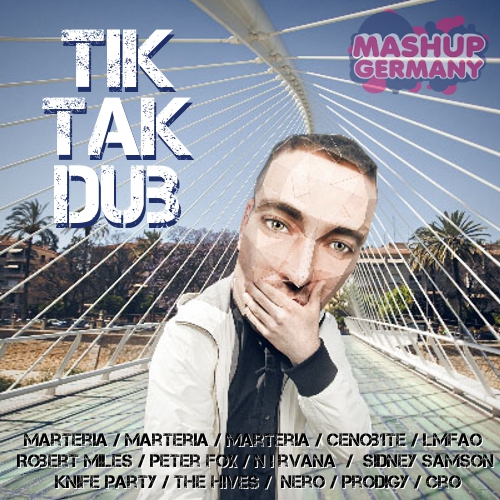 My new mashup is (mostly) using German songs, so you might need to get used to this track, if you don't speak German or if you don't like Dubstep :)
Mixing 13 songs into 1.
Mashup-Germany mixing:
Marteria - Endboss
Marteria feat. Peter Fox - Sekundenschlaf
Marteria feat. Yasha - Verstrahlt
The Crazy World of Arthur Brown - Fire
Cenob1te - Onslaught (Original Mix)
Robert Miles - Children
LMFAO - Party Rock Anthem
Sidney Samson - Riverside
The Prodigy - Omen
The Hives - Tick Tick Boom
Nirvana - Smells like teen spirit
Cro - Easy
Major Lazer - Pon di floor
Nero - Crush on you
Knife Party - Future Sound
Promotion only.
Please support the artists you like and buy their music.