2 Dec 2011
Mashup-Germany - Top of the Pops 2011 (What The Fuck)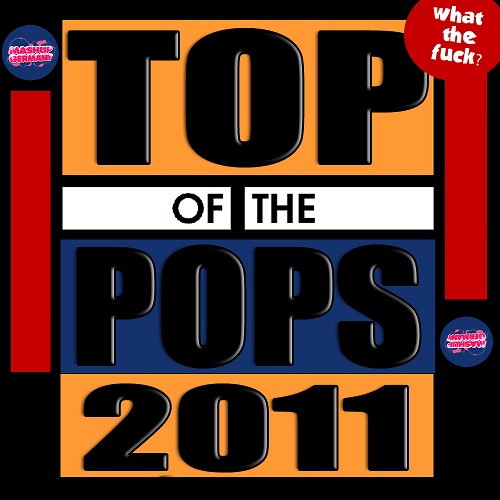 And another year went by (almost :)).
This time it is 2011 and it brought us revolution, catastrophe and finance crisis all over the place on the one hand and shallow commercial music all over the place on the other hand. Obviously the majority of people are, more than ever, desperate for easy melodies and music that sounds all alike. Well, let's see what we can do aobut that. Just like in 2010 I chose the 28 (+1 german one by
Mono & Nikitaman
..check them out. One of the best German Reggae and Dancehall Artists) most successful songs of the year and combined them into "Top of the Pops 2011 (What The Fuck)". It's a journey through 2011 and it will show one more time how similar most of the successful music of the year was.
The video wasn't produced by me this year, but by the great PANOS T. He made videos for my mashups before and his work is
awesome. So make sure to check out his
website
, too!
And now please enjoy your time travel through 2011.
Mixing:
Taio Cruz - Hangover
LMFAO - Party Rock Anthem
Adele - Rolling in the deep
David Guetta feat. Usher - Without you
David Guetta feat. Sia - Titanium
Snoop Dog - Sweat
Bruno Mars - Grenade
Avicii - Levels
Rihanna feat. Calvin Harris - We found Love
Jennifer Lopez - On the floor
Swedish House Mafia - Miami 2 Ibiza
Martin Solveig feat. Dragonette - Hello
Aura Dione - Geronimo
Sak Noel - Loca People
DJ Antoine - Welcome to St. Tropez
Britney Spears - Till the world ends
LMFAO - Sexy and I know it
Maroon 5 - Moves like Jagger
David Guetta feat. Flo Rida - Where dem Girls at
Jason Derulo - Don't wanna go home
Enrique Iglesias - Tonight
Pitbull feat. Neyo - Give me everything (tonight)
Alexandra Stan - Mr. Saxobeat
Mono & Nikitaman - Dezibel
Black Eyed Peas - Just can't get enough
Rihanna - S&M
Foster the People - Pumped up kicks
Coldplay - Paradise
Lady Gaga - Judas
The soundcloud track got kicked at 400.000 plays...