28 Nov 2013
Mashup-Germany - Top of the Pops 2013 (Hey Brother)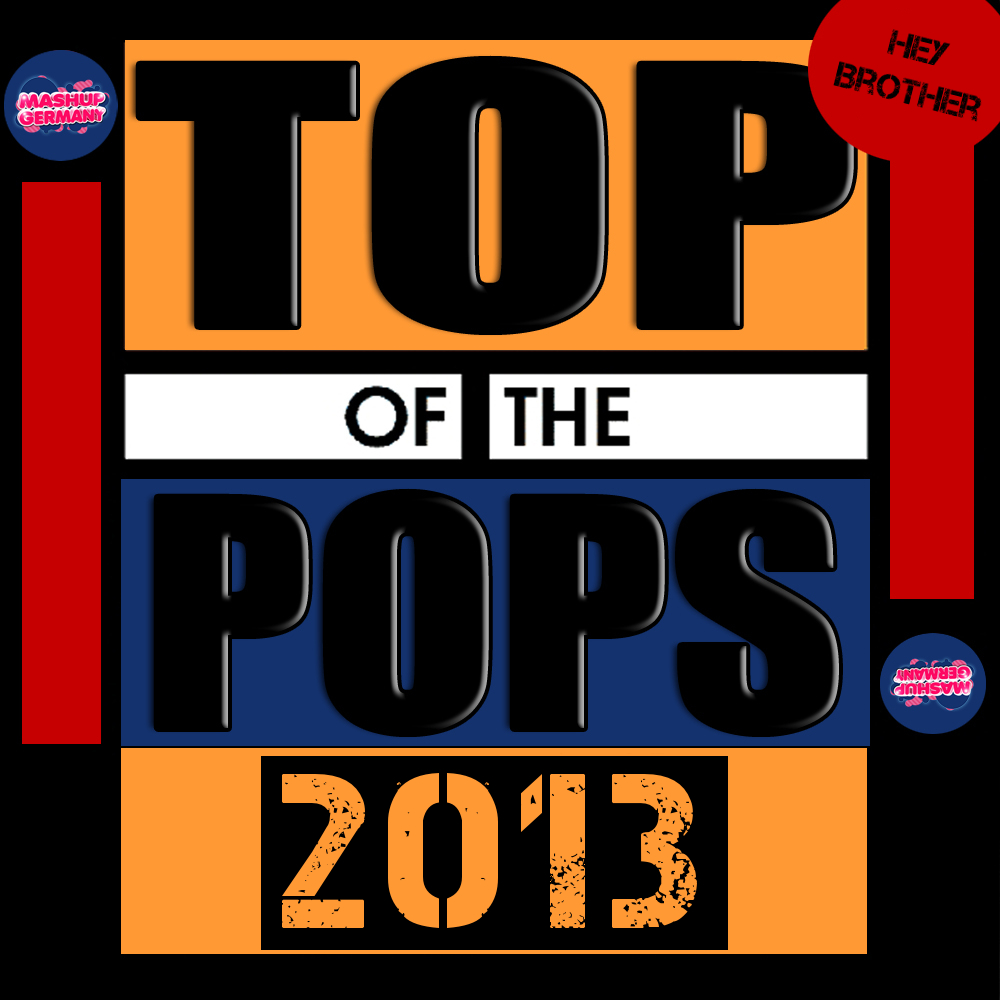 Wow. Another year almost over.
Time for me to take the 30+ most successful pop songs of the year and recombine them into "Top of the Pops 2013".
The video was produced by Panos T, who was also the producer of the videos for
TOTPs 2011
and
TOTPs 2012
This years pop music was more diverse than in the years before, which is a good thing, but didn't make the production of "Top of the Pops 2013" easier.
I only mixed songs that were released this year, so you won't find songs like "Gangnam Style" or "Scream & Shout" in it, but it's most likely that I've already mashed them in
Top of the Pops 2012
. Enjoy!
Mixing:
Afrojack ft. Spree Wilson - The Spark
Alligatoah - Willst du
Avicii - Hey Brother
Avicii feat. Aloe Blacc - Wake me up
Aloe Blacc - Wake me up (Acoustic Version - Cello)
Avicii - I could be the one
Bauer - Harlem Shake
Bastille - Pompeii
Britney Spears - Work Bitch
Daft Punk - Get Lucky
Capital Cities - Safe & Sound (Trumpets)
David Guetta feat. Rihanna - Right now
David Guetta - Ain't no party (Drums)
Eminem - Berzek
Hardwell - Apollo
Imagine Dragons - Radioactive
Jason Derulo - Talk Dirty
John Newman - Love me again
Katy Perry - Roar
Kesha feat. Will.I.am - Crazy Kids
Klingande - Jubel
Lady Gaga - Applause
Lorde - Royals
Macklemore & Ryan Lewis - Thrift Shop
Macklemore - Can't hold us
Major Lazer - Bubble Butt
Major Lazer Bumaye
Miley Cyrus - Wrecking Ball
Martin Garrix - Animals
Naughty Boy - La La La
One Republic - If I lose myself
Pitbull feat. Kesha - Timber
Robin Thicke - Blurred Lines
Ylvis - What does the Fox say
John Cleese - Compaq Commercial (Sample)
Promotion only.
Please support the artists and buy their music!
Video by
PANOS T
FREE DOWNLOAD
.