6 Apr 2012
Mashup-Germany - Vol.6 - Back to the future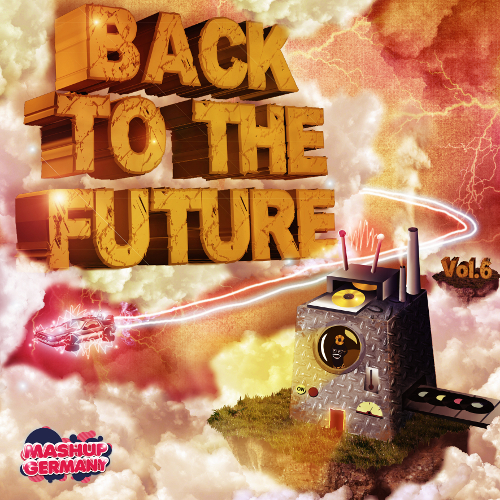 Here it is! The sixth Mashup-Germany album featuring 10 brand new tracks and ten 10 mashups that have been released within the past months.
The album also contains two official mashups of the song "Wenn sich der Nebel verzieht" by the german/austrian reggae superstars
Mono & Nikitaman
and
Gentleman
. Big upz to them and
Rootdown Records
">Rootdown Records for the support!
I put a lot of work and even more love in the creation of this album.
I hope you will hear and feel that. You should also check out mashups, that you know already, because I remastered some of them and changed little bits and pieces.
Enjoy the time travel!
BACK TO THE FUTURE PROMO MIX
Voice by
RickLee
/ Artwork by
JSterz
.
BACK TO THE FUTURE DOWNLOAD (1 ZIP FILE)
BACK TO THE FUTURE DOWNLOAD MIRROR (1 RAR FILE)
Tracklist:
01 - Back to the future (Intro)
02 - Where is my good feeling
03 - What does it take to face drop
04 - Wenn sich der Nebel verzieht (Official Rock Rework)
05 - Got 2 luv lazy Michel Teló
06 - Learn to be alright
07 - Set the world on fire
08 - It will rain and sex candy
09 - Every teardrop has a super bass
10 - I'm glad you came
11 - Starships Dance Floor Porn
12 - Numb Encore 2012
13 - Some Blue I used to know
14 - Paradise (Infinity and you know it) [Radio Edit] (Soundcloud link is the Extended Mix)
15 - Leider geil (Arbeit nervt)
16 - Top of the Pops 2011 (What The Fuck)
17 - Who knew someone like you...
18 - Fixing Titanium
19 - Time to reflect
20 - Wenn sich der Nebel verzieht (As long as you love me) [Bonus Track]